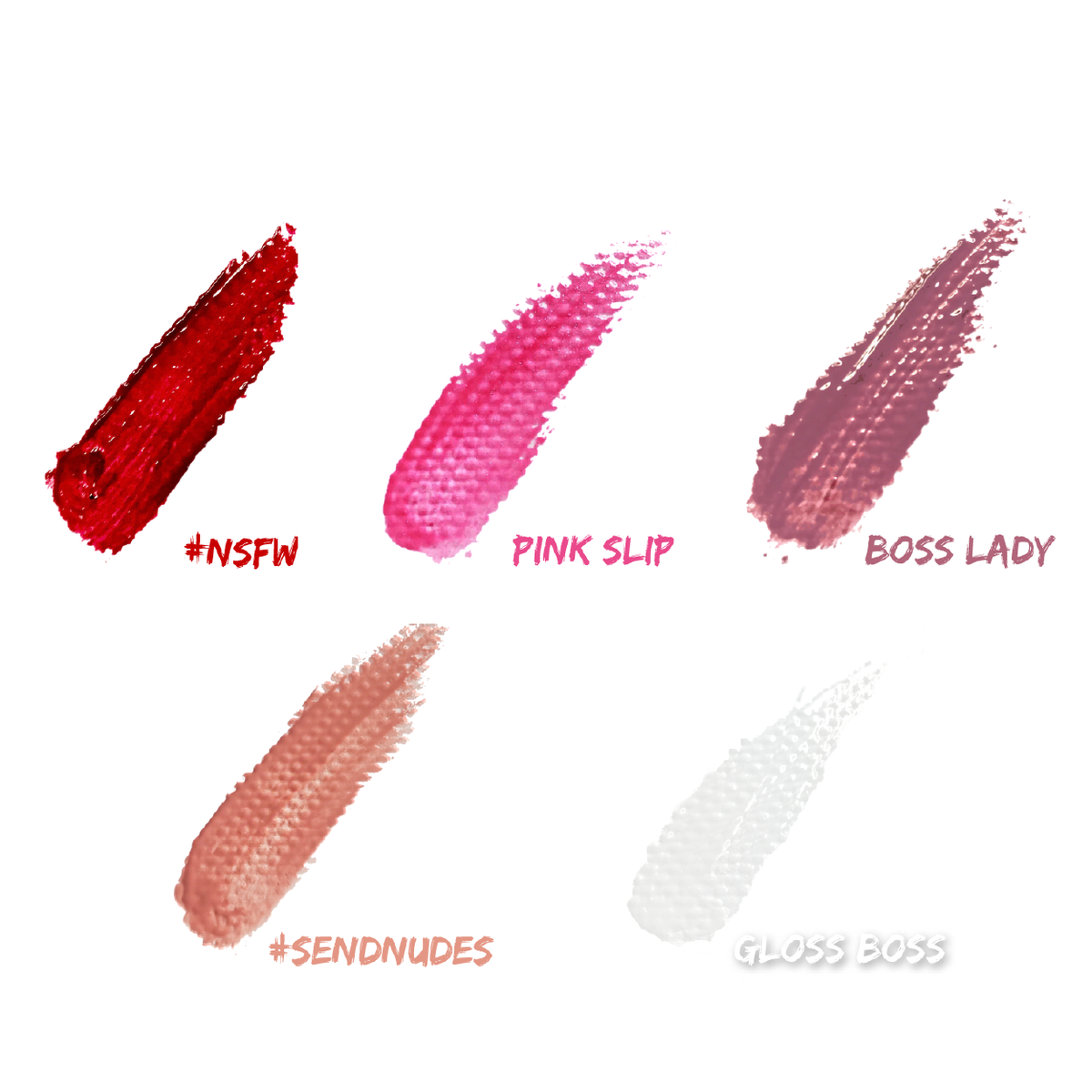 Product 411: Magic Wand Lip Gloss
Okay, so if you haven't yet read our "Product 411: Balmy Gloss" yet, you can read that here... if you're a seasoned pro on the Lip Gloss Boss knowledge, then you're ready to know the story of our Magic Wand Lip Glosses.
Our MAGIC WAND LIP GLOSSES are just like our Balmy Gloss, but we made it a little easier to use, tossed in a wand applicator and created color... it's still mint infused, ultra hydrating, rich, moisturizing, and glossy AF. What does that mean for you?? It means that the second you put it on, your lips are singing Hallelujah! They are instantly reaping the benefits of our glosses, as well as getting some sweet color on top of it (well under it, since I think most people would say gloss is usually "on top", but hey, I'm no scientist, just a gal who wanted some great gloss)... since they're mint-infused, any dry, chapped skin will instantly feel soothed and loved. Lips feel more supple and hydrated. Bye Bye flakey chapped lips, you have no place on our face! And you get some amazing long-lasting color mixed right in. Boom, winning at life.
Why the name Magic Wand Lip Gloss you may be asking? Well we are all about a little bit of fun and puns. I have always called doe foot applicators "wand applicators" since they're like little magic wands for lip gloss... so we ran with that. Plus our gloss is like magic... voila, you get our Magic Wand Collection. We created 4 perfectly plush shades, and a clear gloss too, we've got you covered for every situation. Whether it's date night, brunch with friends, work, or just everyday... this is the perfect collection. Plus it had to be mint-infused, cuz that's our thing. And it had to be long lasting, cuz hello, you spent your hard earned money buying it. And we had to have cute colors with equally fun names. Don't worry, we aren't here to get anyone in trouble, we are here to put those lips to work & get a little smile out of them, while making them look hot AF. 
Oh and did I mention that these glosses aren't sticky? Ta-da!!! Magic!
 Any questions? Please feel free to leave a note in the comments, or email us directly at boss@lipglossboss.com • Also, if your question is ingredients related, please check the list of ingredients here: Ingredient Lists & Info