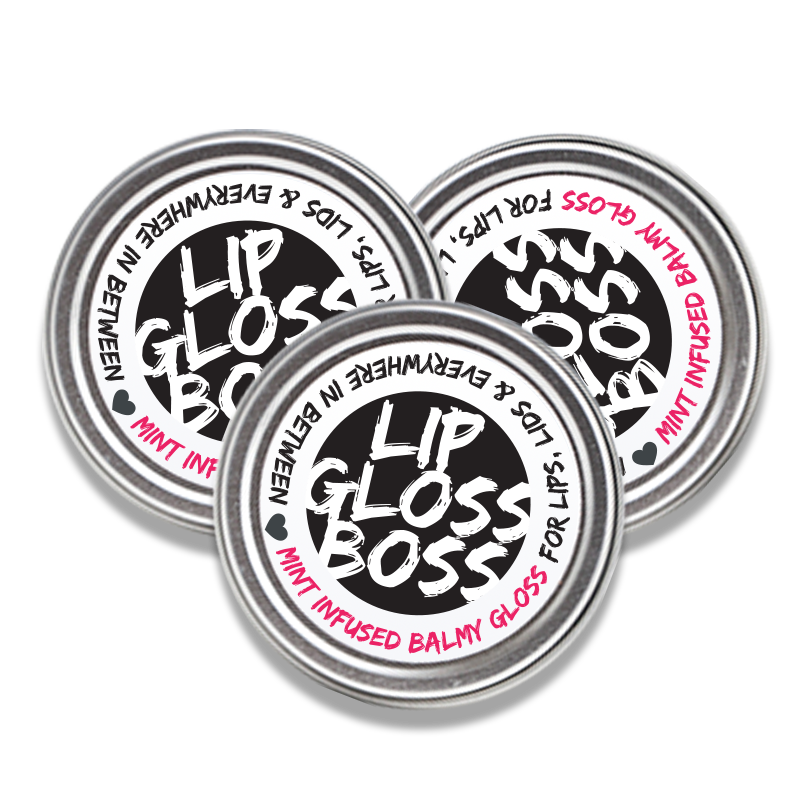 Product 411: Balmy Gloss
We know what you might be thinking: Cute name, but what the heck is it?
Our BALMY GLOSS is our answer to most gloss needs... it's mint infused, ultra hydrating, rich, moisturizing, and glossy AF. What does that mean for you?? It means that the second you put it on, your lips are singing Hallelujah! They are instantly reaping the benefits of our little powerhouse of Balmy Gloss... since it's mint-infused, any dry, chapped skin will instantly feel soothed and loved. Lips feel more supple and hydrated. Bye Bye flakey chapped lips, you have no place on our face!
So we created a hybrid gloss, which is to say we wanted to have the benefits of a soothing lip balm (which are usually thicker in formulation, and usually not really glossy at all), mixed with an ultra glossy finish, that was never sticky, didn't bleed or feather, and had really staying power. And voila! Balmy Gloss was born! Well technically, it was first called Crystal Clear Gloss. We originally thought that we'd use this formulation and create tinted glosses with the same formulation and packaging. But we actually listened to our customers and decided to keep the gloss as it was, but just create an easier to understand label in the second formulated batch. So that's really actually how Balmy Gloss came about. Crystal Clear will live forever in our hearts as our very very very first product that we launched, but we know that Balmy Gloss will pave the way!
Any questions? Please feel free to leave a note in the comments, or email us directly at boss@lipglossboss.com • Also, if your question is ingredients related, please check the list of ingredients here: Ingredient Lists & Info